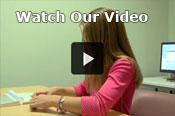 About Atlanta Area Psychological Associates
We want to de-mystify psychology and mental health. Therapy is no longer an arcane art practiced by aloof, out-of-touch professor-types in dark, leathery offices.

We are a group of psychologists and counselors who specialize in finding real-world solutions for real-world problems. We have three locations in the Atlanta metro area. If we can't help you in person, these articles and resources may get you started.

We do not know what is "good" for you or your life. Ideally, a therapist acts as a consultant to you. Open dialogue between you and your therapist is essential. You should be informed, empowered and in charge. Our clients tend to be high-functioning people who have run into something they are not prepared for. A fresh perspective may be all they need to meet that unexpected challenge.

The process of making personal changes is driven by your needs, motivations, goals and core values. We, who have spent our lives talking to people about what helps them and what hinders them, can offer a fresh perspective on a problem that has long gone stale to you. But we do not presume to tell you how to live.

Knowledge is power. Please peruse and use this site as a jumping-off point in your explorations. You can only benefit by learning as much as possible about yourself and others. There are over 50 articles here that will get you started. And be sure to check out the Book Search Link on each page for a list of books on that subject.You can order those (or any) titles easily and immediately, just by clicking on the search logo. Plus, you will get up to a 40% discount!

Please feel free to print our articles for personal use. We appreciate being notified of links to our site; deep linking is permitted. We always appreciate your feedback about the site.

If you like what you read and you choose us for therapy, counseling or testing services, we appreciate your confidence in us. We look forward to serving you.